As I mentioned in my previous post, I make pancakes quite often now so I don't have that same excited feeling when pancake day rolls around. This time, however, I thought I would go with something a bit more special and naughty – French crepes.
The recipe for this batter is really easy, just put everything in a blender. If you don't have a blender you can mix everything together using a whisk, just be careful to get the lumps out.
If you dare to flip, just make sure the pancake is loose from the pan and that you can shuffle it back and forward. The batter is so thin that the top should be set when it's ready to flip so it should end up to disastrous!
I served mine here with some grilled peaches, Greek yogurt and of course maple syrup!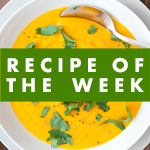 French crepes
2015-01-31 10:16:39
Ingredients
300ml milk
120 grams plain flour
4 tablespoon melted butter
4 eggs
Pinch of salt
1 tablespoon sugar
Instructions
Add all the ingredients to a blender and blend until really smooth. Leave to sit for 30 minutes before using.
Heat a large pan over a medium heat and brush with melted butter or coconut oil. Pour in a enough of the batter and swirl the pan to get a thin even layer. Cook for a couple of minutes, checking the underside occasionally. Then flip over and cook for a minute on the other side.
Repeat with the remaining batter.
a girl & her home http://agirlandherhome.com/