Another tapas dish for you, this time garlic and paprika prawns. I hope you are not fed up of these Spanish inspired recipes! Next to Italian I think Spanish cuisine is probably my favourite.
Again this is a dish that I ate many times. Firstly I love any kind of seafood, but the real star of this dish is that delicious garlicky, spicy oil that is just asking for a soft baguette to soak it all up.
When I was in Granada they had so many little spice shops about the place. I bought several bags of them including some smoked paprika. I've bought this before and I definitely recommend looking for it to add to your spice cupboard. Don't get me wrong regular paprika is good too. But smoked paprika has this amazing depth of flavour and it's really just something else.
One little tip about the prawns. Please take the shell off, the whole shell! I know leaving the little tail on makes the dish look pretty but it's a nightmare for guests trying to get that delicious prawn out with all that garlicky oil. Not fun!
This dish comes together very quickly so make sure you have all your ingredients prepared in advance so you can just throw them all in.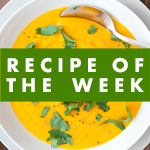 Garlic and paprika prawns
2015-03-15 10:07:54
Serves 2
Ingredients
200 grams raw king prawns, shelled and deveined
4 tablespoons olive oil
2 cloves of garlic, crushed
1 teaspoon smoked paprika
1 red chilli
Juice of half a lemon
Small handful of parsley
Instructions
In a hot pan add the olive oil and heat. Add the chilli, garlic and paprika and stir. Add the prawns and toss in the oil. Keep them moving until fully cooked throughout. Squeeze in the lemon juice and toss in half the parsley. Serve, making sure you get all the oil out of the pan, with the remaining parsley scattered over the top and some fresh baguettes.
a girl & her home http://agirlandherhome.com/