For me, this lime and coconut cake just signals the start of spring. The moist lime and coconut sponge together with the fresh lime icing just puts me in a happy mood!
Of course this is Scotland so we always have to wait a little longer for spring to grace us, but this cakes still lifts my spirits even on a drizzly, grey day!
This is another cake that is so simple to make, so simple to decorate but looks so impressive. The first time I made this I was heading to a friend's new flat to help her unpack. We regularly stopped for breaks to enjoy a slice with a nice cup of tea. We did eventually finished the unpacking!
The sponge is made with yogurt which helps keep it beautifully moist. It's also flavoured very subtly with lime (both the zest and the juice) and coconut. The real flavour punch then comes from the delicious lime icing on top.
To decorate I've kept it simple with just a lime drizzle icing and a some lime zest strands. To get the long strands you need a tool like this. I always find these things a nightmare to use at first but after doing a few strands you get the hang of it, it's all about the angle! If you don't have one, or give up after zesting more of your fingers than the lime, just a regular zester will be fine.
Variations of this cake are so easy. Switch out the lime and coconut for some lemon and blueberries, or orange with a chocolate drizzle? Delicious!
For this cake you will need a loaf tin. You will also need to line it to stop your cake from sticking. Does anyone else hate lining tins? I do! One little trick that I do is to first grease the tin with some butter. I do this using my room temperature butter and a pastry brush. Then I cut my baking paper roughly to size, place over the tin and press down on the bottom first, before folding working it up the sides. The butter will help the baking paper stick to the tin and you can really push and fold it to make it fit.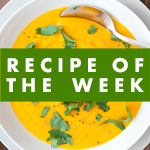 Lime and coconut cake
2015-03-15 10:23:06
For the cake
175 grams unsalted butter at room temperature
200 grams caster sugar
3 eggs at room temperature
100 grams natural or Greek yogurt
Juice and zest of one lime
60 grams desiccated coconut
175 grams self raising flour
1 teaspoon baking powder
To decorate
100 grams icing sugar
Juice of one lime
Long strands of lime zest from 1-2 limes
For the cake
Preheat your oven to 150 degrees Celsius for a fan oven and line a standard sized loaf tin with baking paper (see my tip above for an easy technique to lining tins).
Add the butter and sugar to a bowl and whisk until well combined. Add in one egg at a time and whisk, ensuring each egg is well incorporated before adding the next. The mixture should be light and quite runny. Add in the lime zest, juice and yogurt and whisk until well combined.
Add the coconut, folding with a spatula until combined. Repeat with the flour and baking powder. Place in the lined loaf tin and into the oven for about 50-60 minutes. Check after about 40 minutes and turn in the oven if necessary to ensure it bakes evenly. Check with a cake tester when golden brown on top.
Remove from the oven and leave to cool in the tin for about 10-15 minutes before taking out to cool completely on a wire rake. Make sure the cake is completely cool before decorating.
To decorate
Place the icing sugar in a bowl and add the juice of half the lime first. Mix with a fork until well combined then gradually add the juice of the other half. It will look like there's not enough liquid but you don't need much. Stir until all the liquid is combined and if it's still too thick add a little water. You want this to be a thick enough consistency so that the icing stays opaque but thin enough for it to flow and get those pretty bits of icing running down the cake. Test the consistency by drizzling a little of the icing over itself, it should hold its shape on the icing for about 5 seconds.
Using a fork, drizzle the icing over the cake. Sprinkle with the lime zest.
a girl and her home http://agirlandherhome.com/