This rose and pistachio cake is one of my favourite cake recipes, featuring my favourite flavour combination: rose and pistachio. This recipe is the perfect Easter or Mother's Day cake.
The last time I made this cake was pre-blog and so I the only photos I took were on my phone and not blog worthy. The last time I made this it was also the middle of summer and absolutely pouring of rain. It was Commonwealth game time and the road bike race was on in Glasgow. It was right down the street from where I live and my plan had been to go outside and get some cool pictures. However the rain stopped that. It was so heavy I'm surprised they didn't cancel the race, I think over half the bike riders stopped throughout the race.
Anyway, as I was stuck in the flat I though I would bake this bake instead. The day before I had bought these beautiful pink roses and thought they would make the prettiest cake decoration. This is entirely optional and I appreciate it is an extra step. Alternatively just dust with the reserved ground pistachios or add some dried rose petals (I added some this time for extra decoration).
Top tip: always have butter, eggs, flour and sugar and you will always be able to make a make. What kind of  depends on the other ingredients you have around the place!
The base of this cake is a beautiful pistachio sponge flavoured with delicate rose water. The sponge has yogurt, a great addition to keep the sponge nice and moist. Rather than using only ground almonds I substituted some with ground almonds. The main reason being because that was all I had at the time but also I thought it was keep the cake lighter. Grinding the pistachios yourself means the consistent is never has fine as pre ground almonds. I've made it this way ever since.
Also, as aside. Please buy ground pistachios if you can. They often appear more expensive but might not be. When buying look at the price per kilo (often displayed on price label) and remember that the shelled ones will be heavier due to the shells.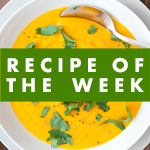 Rose and pistachio cake
2015-02-28 19:02:44
Decoration
1 rose
Egg white
Caster sugar
Cake
100 grams shelled pistachios
50 grams ground almonds
125 grams self raising flour
1 teaspoon baking powder
150 grams unsalted butter, room temperature
200 grams caster sugar
3 eggs (use the yolk and leftover egg white from the decoration as 1 egg if you haven't used much)
100 grams natural yogurt (I used Greek yogurt)
Juice of 1 lemon
2 tablespoons rose water
Instructions
To make the rose petals, gentle pull off the petals from an unsprayed rose. You want a mixture of small and large petals and enough to cover the top of the cake. 1 rose is. More than enough. Place the egg white in a bowl and whisk gently. Place some caster sugar in a separate bowl, about 2 tablespoons should be enough.
Using a pastry brush, gently brush the egg white on a petal then toss in the sugar. Repeat with the remaining petals and leave to dry on a plate or wire rack.
For the cake, preheat the oven to 140 degrees (fan oven) and line the base of a 23 cm (9 in) springform tin with parchment paper.
Place the pistachios in a food processor and grind until powder. Tip into a bowl and reserve about a tablespoon for decoration. To the bowl add the ground almonds, flour and baking powder. Mix well until combined. Set aside.
In another bowl add the butter and sugar and cream until well combined, you are not going for the light and fluffy texture but just so it's an even consistency. Add the eggs, one at a time and whisk, then whisk in the yogurt, lemon juice and rose water. This should be a very wet mixture.
Using a spatula, fold in the dry ingredients one third at a time. Making sure to everything is well mixed together.
Pour into the cake tin and bake for 40-50 minutes or until light golden brown and a cake tester comes out clean. Leave to cool in the tin for 10 minutes before turning out on to a wire rack to cool completely. To decorate dust with icing sugar, the reserved ground pistachios and the rose petals.
a girl & her home http://agirlandherhome.com/