I really enjoy fish cakes and often order thai fish cakes as a starter at restaurants (usually just because I have an addiction to sweet chilli sauce!). However, I sometimes find they can contain too much potato and are more like potato cakes rather than fish cakes.
This recipe changes that. It is inspired by a new different recipes, a Lorraine Pascale been burger recipe and a Bryon Talbott crab cake recipe. I've ditched the potatoes and instead used beans as the base. Not only do they count as one of your five a day but they are also a good source of protein. In fact this dish is packed with protein from the beans, fish and the eggs. It makes a great post workout lunch and also holds up well for leftovers.
You can use any kind of beans you like, however mushy beans are better. I used cannellini beans but butter beans or kidney beans would work just as well. You can also alter the fish used, just make sure it's cooked beforehand.
One other little change I made was to swap out the breadcrumbs for ground almonds. I often do this where a recipe calls for breadcrumbs as a binding agent. Almonds are a lot better for you, contain really good oils and fats, plus they will please your gluten free friends.
To shape the fish cakes I used one of my new favourite gadgets – a ring mold. You can shape them by hand, but it is a little messier. The ring mold also guarantees they will all be the same size. You might already have one without realising it, got a round cookie cutter? Then that's perfect!
I served this with a delicious spiced mayonnaise and a lovely fresh salad of rocket, radish and cucumber. What a delicious lunch!
Linking up with: Fiesta Friday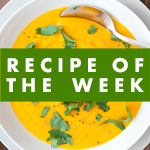 Salmon fishcakes
2015-02-08 20:17:54
Ingredients
400 grams cooked salmon (or other cooked fish such as cod, crab or tuna)
400 gram tin of beans
1 red chilli
3 spring onions
1 clove garlic
50 grams feta
50 grams ground almonds (or use breadcrumbs) plus extra
2 medium eggs
Salt
Instructions
If you have to cook your fish, get it in the oven and once ready break up and leave to cool in a bowl while you assemble the rest of the ingredients.
Rinse and drain the beans and mash in a large bowl with a potato masher or the end of a rolling pin. You want it so there aren't any whole beans left but not a complete puree.
Add in the finely chopped spring onions, chilli, crushed garlic, a sprinkling of salt, the almonds and the eggs. Stir until well mixed. Add in the feta and the salmon then fold to combine. You don't want to over mix at this stage as you want to keep the salmon and feta in fairly large pieces.
Sprinkle a plate or baking dish with an even layer of ground almonds. Using a ring mold or your hands, shape into 6 patties. Sprinkle the top with some more ground almonds.
Heat some oil in a pan oven a medium heat. Once hot add in the fish cakes and leave to cook for 5 minutes on either side until golden brown. Cooking in small batches makes it easier to flip the fish cakes.
To serve
2 tablespoons mayonnaise
Smoked paprika or cayenne pepper
Juice of half a lime
Mix the mayonnaise with a sprinkling of smoked paprika or cayenne pepper to taste and the juice of half a lime.
a girl and her home http://agirlandherhome.com/