January's Scottish produce of choice is vension (don't know what I'm talking about? See this post).
On our travels up to Aviemore, posts coming soon, we picked up some vension from the Rothiemurchus Estate. The wild vension is reared and butchered all on the estate. I spotted they had some venison specifically for slow cooking and I thought this would be a perfect little twist on my slow cook ragu. The vension really adds an extra dimension to this dish. However if you can't get hold of it, it works just as well with beef or even duck (or boar if you can get it).
CB and I are huge fans of Italian food. Neither of us come from an Italian family but my dad is very into Italian cuisine and in my family, rather than a sunday roast for dinner we would have a ragu alla Bolognese, the famous meat sauce.
Now, don't get me wrong, I happily consider ragu to be a quick mid-week meal made with mince (I usually use sausage meat). However, I urge you to try this slow cooked version. Yes it takes a little longer but it tastes so delicious. The meat goes deliciously tender and the sauce is very rich. You can also prepare it in advance and it freezes really well.
The first time I went to Bologna was the first time I tried a slow cook ragu like this and it was incredible. If you are in Bologna you must try Ristorante 7 Archi, set in a beautiful courtyard, they really know how to cook the perfect ragu.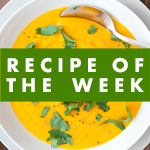 Slow cook vension ragu
2015-01-06 23:15:23
Serves 4
Ingredients
1 tablespoon butter
1 tablepsoon olive oil
500 grams vension, beef or duck (should be suitable for slow cooking e.g. casserole steak)
1 carrot
1 piece of celery
1 small onion
1 clove of garlic
1/2 teaspoon fennel seeds
1 few sprigs of fresh rosemary or thyme
pinch of cinnamon (only if using vension or duck)
1 glass of red wine (optional)
1/2 tin of chopped tomatoes
500ml beef stock
Salt and pepper
Instructions
In a casserole pot, heat the butter and olive oil over a high heat. Add in the meat and brown all over.
Once browned, add in the finely chopped onion, celery, carrot and garlic along with the fennel seeds, herbs, cinnamon (if using), salt and pepper. Lower the heat and cook for five minutes.
Add in the red wine if using, the tomatoes and the beef stock. Put on the lid and cook on a very low heat for at least 2 hours. The meat should be really tender and you should be able to break it up with a fork.
Ensure all the meat is broken up before serving with pasta (pappardelle or rigatoni works the best of this sauce). Reserve a small amount of the pasta water to stir through.
Notes
If you are using a gas cooker you might find it easier to move to the oven (about 120 degrees Celius) as it can be difficult to get the heat low enough. Ensure you stir the ragu every half hour or so.
a girl & her home http://agirlandherhome.com/